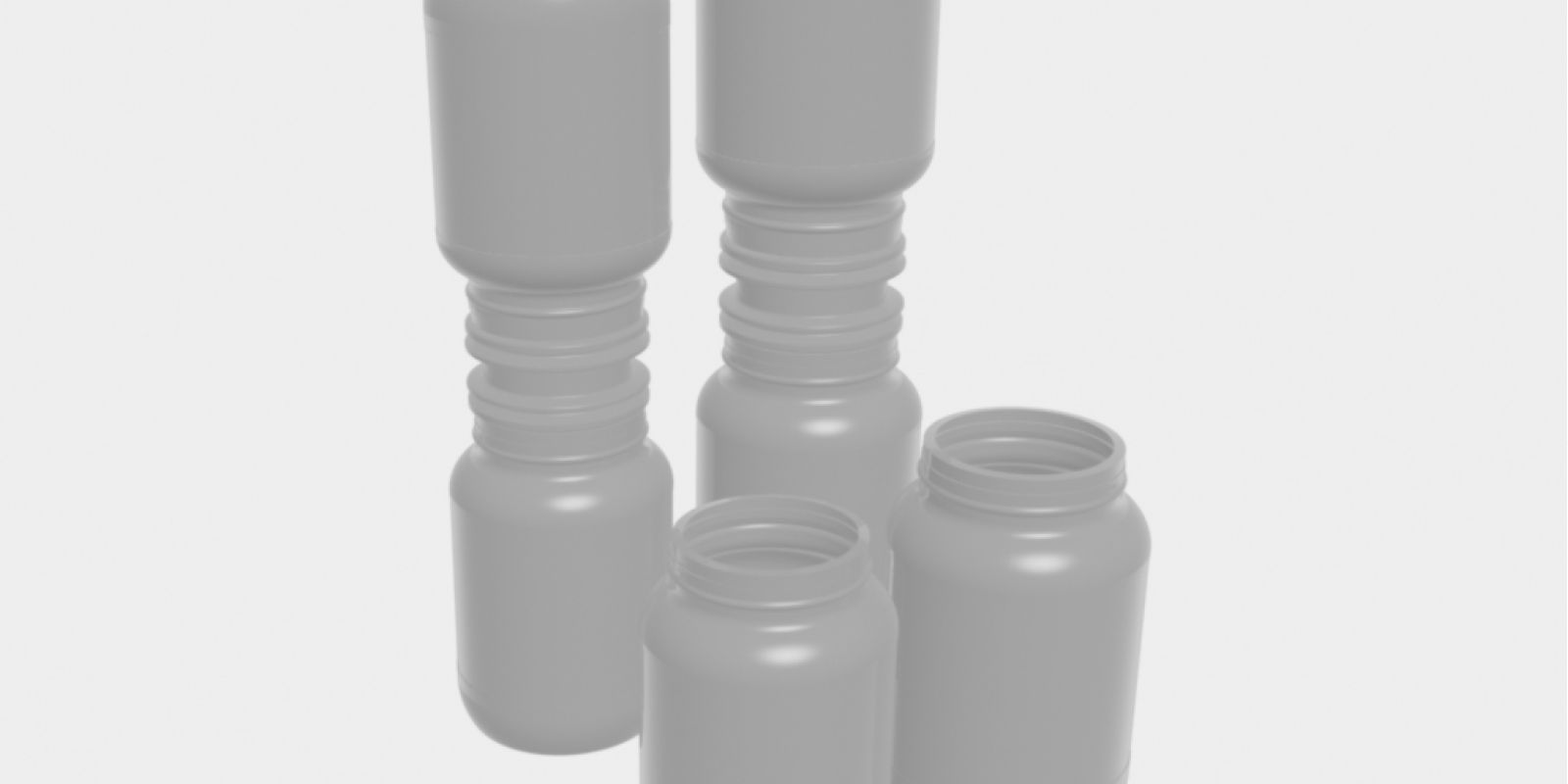 Wide-mouth containers made of Neck to Neck
An important bottle manufacturer uses Maer NTN neck cutting system for the production of wide mouthed food plastic jars.
The system comprises Maer's rotary carousel trimming and bottle up-righting mono-block solution.
The jars are manufactured using tandem blow "neck to neck" extrusion blow molding equipment and Maer's trimming technology with a capability to manufacture 450 ml and 700 ml multilayer PP wide mouthed jars at a line output of 20.000 pieces per hour.
Maer's NTN range of plastic container trimming solutions – typically used in the single serve plastic bottle segment – continues to expand with the introduction of new technology capable of handling larger container sizes at high speeds.