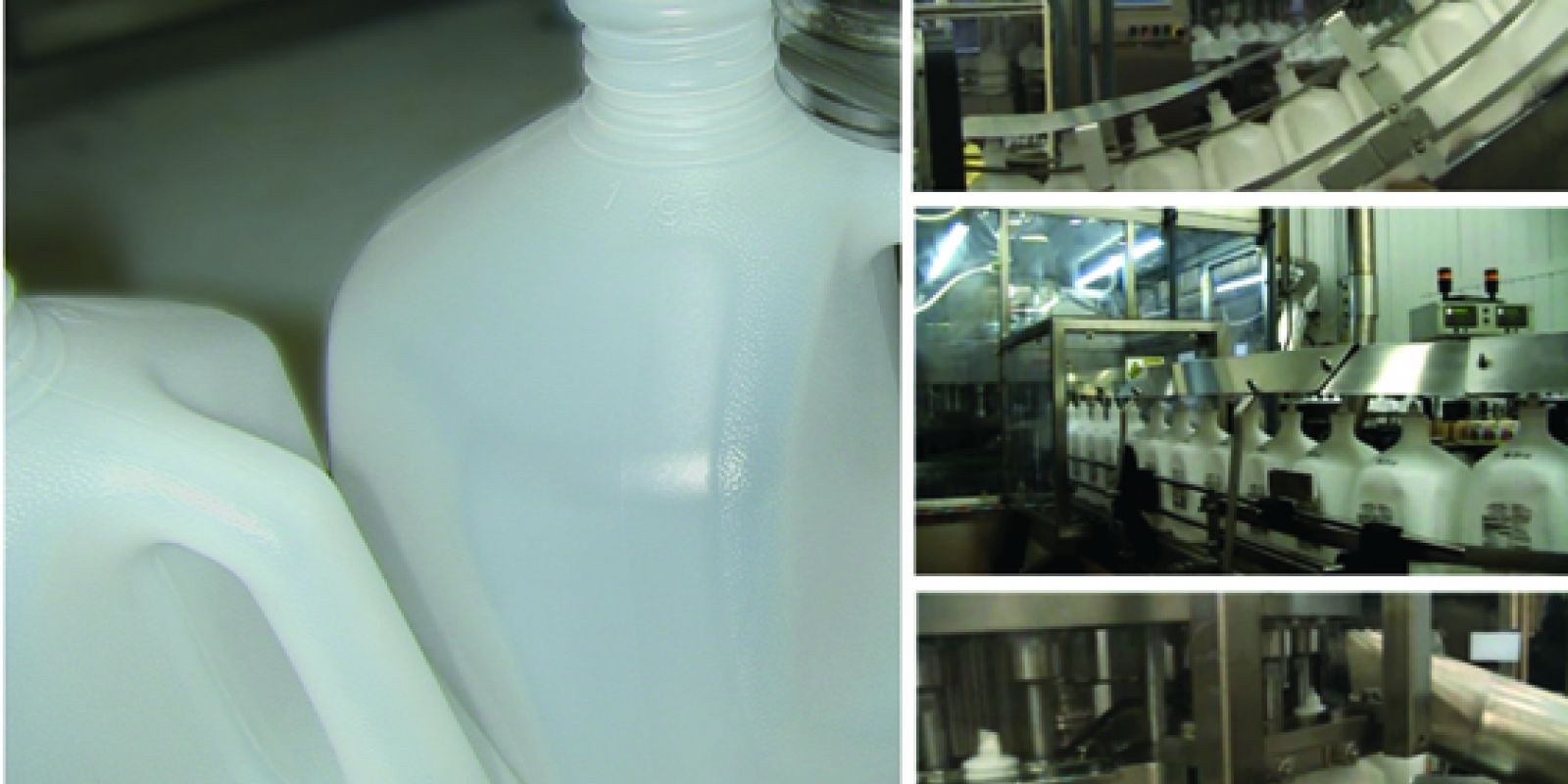 Maer ultra-clean solution for ESL milk
Maer delivers dairy processing plant rotary trimmer of its ST SERIES for a milk bottling line for filling HTST processed dairy products for extended life in plastic HDPE bottles.
A sealed neck gallon bottle is blown with sterile air and delivered to the filling line from the bottle blow molding operation at the same dairy plant.
The bottle is opened by a Maer ST900 spin trimmer inside of a Class 100 Hepa Filter enclosure and immediately filled and capped in this environment by a rotary filler. A compression-lined screw cap is sanitized using H2O2 and UV light treatment.
The line is able to achieve a 29-day refrigerated code life for standard gallons of fresh milk.