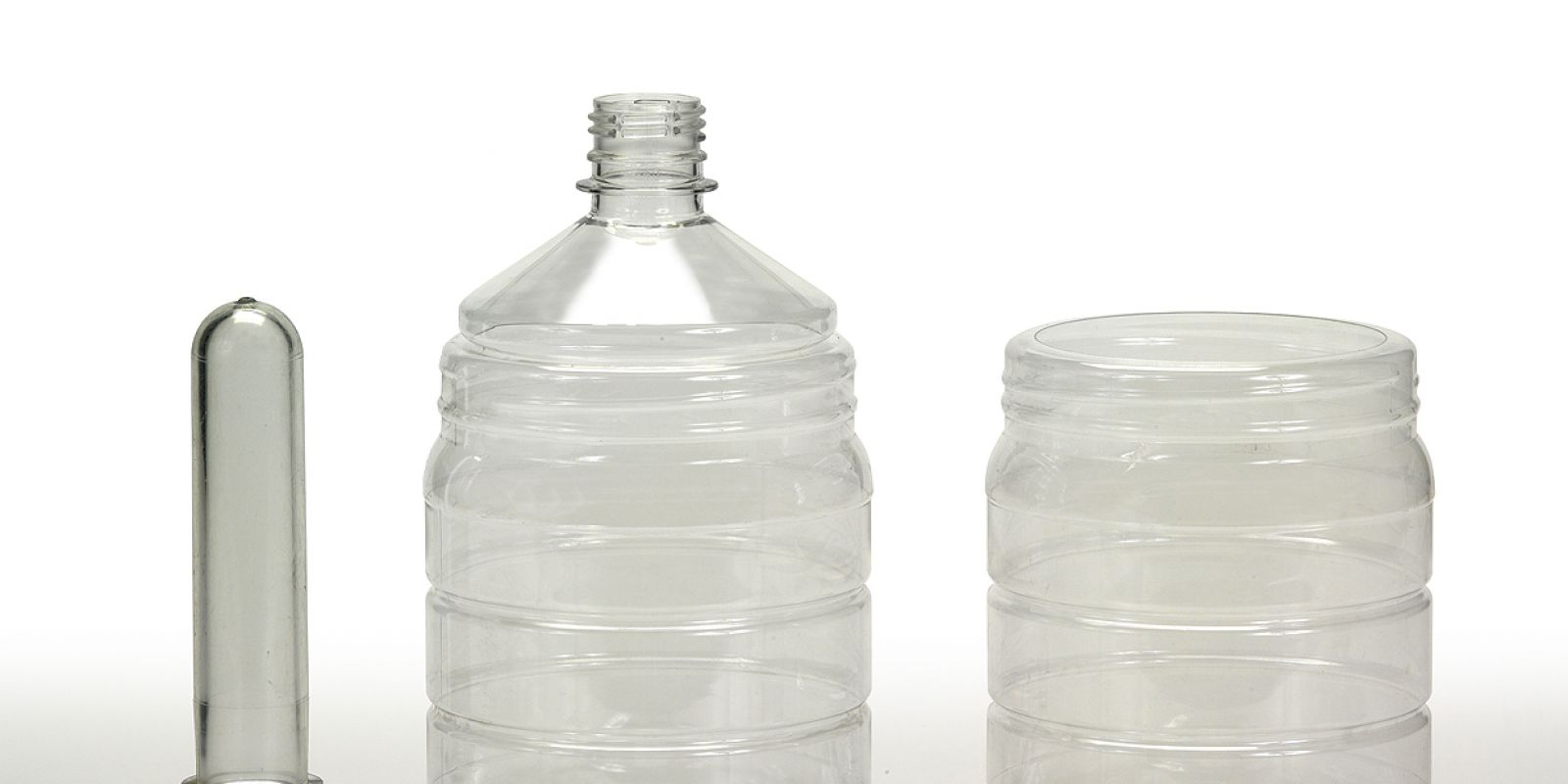 Packaging solutions in wide-mouth PET jars
In recent years, the packaging industry, always in constant evolution and requiring efficient responses to demands, has encountered a problem that calls for a solution: packaging of products such as preserved foods, mayonnaise, sauces, etc, in wide-mouth jars in PET plastic material.
Glass has traditionally been the major response for packaging and conserving this type of products. But today's needs of manufacturers and consumers are making PET jars a cost-effective and attractive solution.
In this context, the manufacturing of wide mouth jars in PET material using "Blow-Trim" technology marks the difference.
With the "Blow-Trim" technology the wide-mouth finish is built into the same bottle mold rather than injected in the same pre-form. The blow molded jar has two portions: the threaded (blown) neck finish and an upper dome or lost head that has to be removed in an online cutting (trim) process.
It improves production speed, reduces purchasing costs of materials and investment in machinery and allows the use of market-standard pre-forms.
Thinking of the converter who wants to produce wide mouth PET jars using the same pre-form stretch blowing unit where PET standard bottles are blown, MAER's WM cutting system offers outstanding versatility by admitting a wide range of container sizes, wide range of neck finishes (45 – 100 mm) and production speeds (from 4.000 up to 20.000 jars per hour).
Our WM Series contribute to this high growth packaging segment, offering plastic converters and food processors technology solutions for the production of low cost, unbreakable and lightweight containers as an alternative to the traditional glass jars.